There was a time when I thought that going to EL Nido is too expensive that only the rich can afford to go. But lo and behold! There are public transportation going to that paradise!!! Yes, Roro Bus owned by the Montenegro Shipping Lines is now offering that Puerto Princesa – El Nido Route. Not only to El Nido, Roro bus is also catering to the southern part of Palawan. So I can now explore the untouched beauty of North and South Palawan. But save that Southern Palawan for now. I prefer taking buses than vans because the latter gives me less leg room… hehe (arte lang)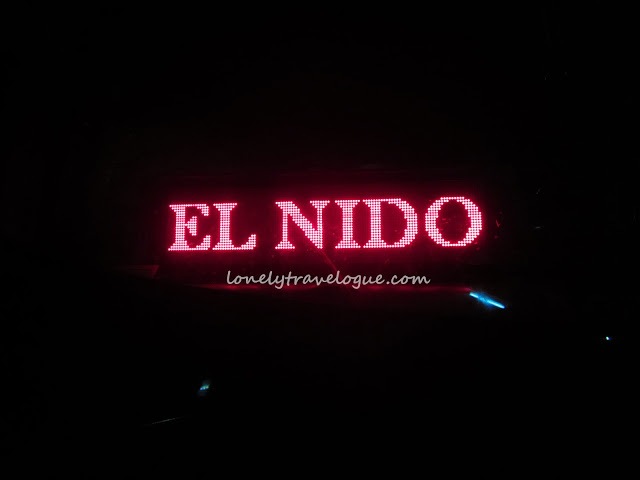 To save a night of accommodation I decided to get the night or last trip goimg to El Nido. Travel time is roughly six hours with one stop in Taytay. I am used to this kind of travel so I have no problem traveling at night. Though I also like traveling in the morning to enjoy the scenery, I am preserving that still moment on my way back to Puerto Princesa. To help you build your own Palawan backpacking here's the complete schedule and fare schedule of Roro Bus' Northern and Southern Route 😉

Puerto Princesa to El Nido (Northern Route) Bus Schedules
Non-Aircon Aircon
4:00AM 6:00AM
8:00AM 10:00AM
12:00NN 2:00PM
4:00PM 6:00PM
8:00PM 10:00PM
El Nido to Puerto Princesa
Non-Aircon Aircon 4:00AM 6:00AM 8:00AM 10:00AM 12:00NN 2:00PM 4:00PM 6:00PM 8:00PM 10:00PM Bus Fares Puerto Princesa to Roxas (135KM) – Php236.00 A/C Php182.00 Non-A/C Puerto Princesa to Taytay (211KM) – Php370.00 A/C Php285.00 Non-A/C Puerto Princesa to El Nido (272KM) – Php483.00 A/C Php367.00 Non-A/C El Nido to Taytay (61KM) – Php107.00 A/C Php82.00 Non-A/C El Nido to Roxas (137KM) – Php240.00 A/C Php185.00 Non-A/C El Nido to Puerto Princesa (272KM) – Php483.00 A/C Php367.00 Non-A/C Roxas – for Port Barton, San Vicente and Poblacion, San Vicente (Long Beach)Puerto Princesa to Rio Tuba (Southern Route) Bus Schedule
Aircon Non-Aircon
5:00AM 7:00AM
9:00AM 11:00AM
1:00PM 3:00PM
5:00PM 7:00PM
9:00PM 11:00PM
Bus Fare Puerto Princesa to Aborlan (69KM) Php113.00 A/C Php93.00 Non-A/C Puerto Princesa to Narra (92KM) Php151.80 A/C Php124.20 Non-A/C Puerto Princesa to Abo Abo (129KM) Php212.85 A/C Php174.00 Non-A/C Puerto Princesa to Soporonio (164KM) Php270.60 A/C Php221.40 Non-A/C Puerto Princesa to Brooke's Point (192KM) Php316.80 A/C Php259.00 Non-A/C Puerto Princesa to Bataraza (218KM) Php381.50 A/C Php294.30 Non-A/C Puerto Princesa to Rio Tuba (250KM) Php448.00 A/C Php345.00 Non-A/C Rio Tuba to Bataraza (32KM) Php67.00 A/C Php51.00 Non-A/C Rio Tuba to Brooke's Point (58KM) Php132.00 A/C Php85.00 Non-A/C Rio Tuba to Soporonio (86KM) Php178.00 A/C Php124.00 Non-A/C Rio Tuba to Abo Abo Php236.00 (120KM) A/C Php171.00 Non-A/C Rio Tuba to Narra Php296.00 (158KM) A/C Php221.00 Non-A/C Rio Tuba to Aborlan Php334.00 (181KM) A/C Php252.00 Non-A/C Rio Tuba to Puerto Princesa (250KM) Php448.00 A/C Php345.00 Non-A/C For Bookings, Reservations and More Inquiry
Puerto Princesa Globe – 0917 – 5971189 Smart – 0908 – 9202568 Sun – 0922 – 8901044



El Nido
Globe – 0916-4926977
Smart – 0998-1846761


Roro Bus Terminal
Roro Bus Terminal in Puerto Princesa is located in San Jose New Market. That's seven kilometers from the airport or 10 -15 minutes via public transportation. You can hop a jeep with San Jose New Market signage or you can charter a tricycle for Php100.00.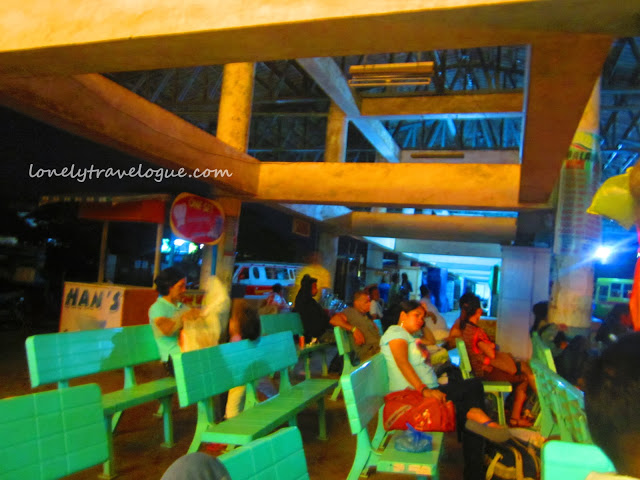 Roro Bus Terminal in El Nido is located in El Nido Public Market in Corong Corong. That's 1.5 Kilometers from El Nido Town Proper (Municipal Hall). You can charter a tricycle in the town for Php20.00. If you are arriving in El Nido in the morning, say 3 or 4 am, expect to pay between Php50.00-Php70.00.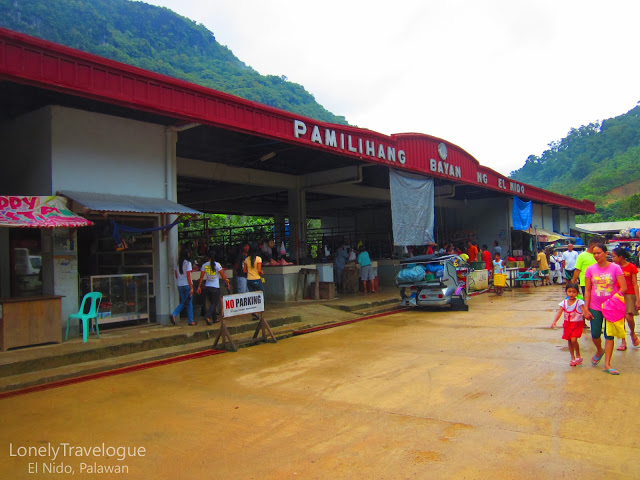 If this helps you or inspired you please share it in any Social Media platform or comment here if you wish to ask for more =)
This is the travel blog of Jherson Jaya – banker by profession, adventurer by passion. Everything written here were based on his experiences. The lust of seeing new places thrilled him to explore both the explored and unexplored world. Old and new architecture fanatic; lover of food, both exotic and indulgence; and founds peace in long bus and train rides – thats how he describe his way of traveling. Follow his adventure by liking his Facebook Page LonelyTravelogue and following him on Twitter and Instagram.